The Friendly Negev Desert has an amazing variety of breathtaking hiking trails. Anything from an easy sunset stroll along a promenade on the edge of the Ramon crater or the Zin valley, where you can get some of the most iconic pictures of this desert, to a challenging 6 day trek up mountains and through canyons, following the footsteps of ancient nomads.
The trails of the Friendly Negev desert are all well-marked and easily accessible, but to go on a perfect hike, and most importantly, to come back safely and share the memories- you do have to be aware and prepare for some of the special challenges of the desert environment.
Here are the 5 rules for a safe hike in the Friendly Negev Desert:
Take lots of water
Dehydration is the number one danger in the desert. Summer days are hot, but the air is dry year-round. Your body is losing water simply from breathing the air. You should never count on natural sources- they are extremely scarce, and most are not safe for human consumption (though they might be great for a cool dip).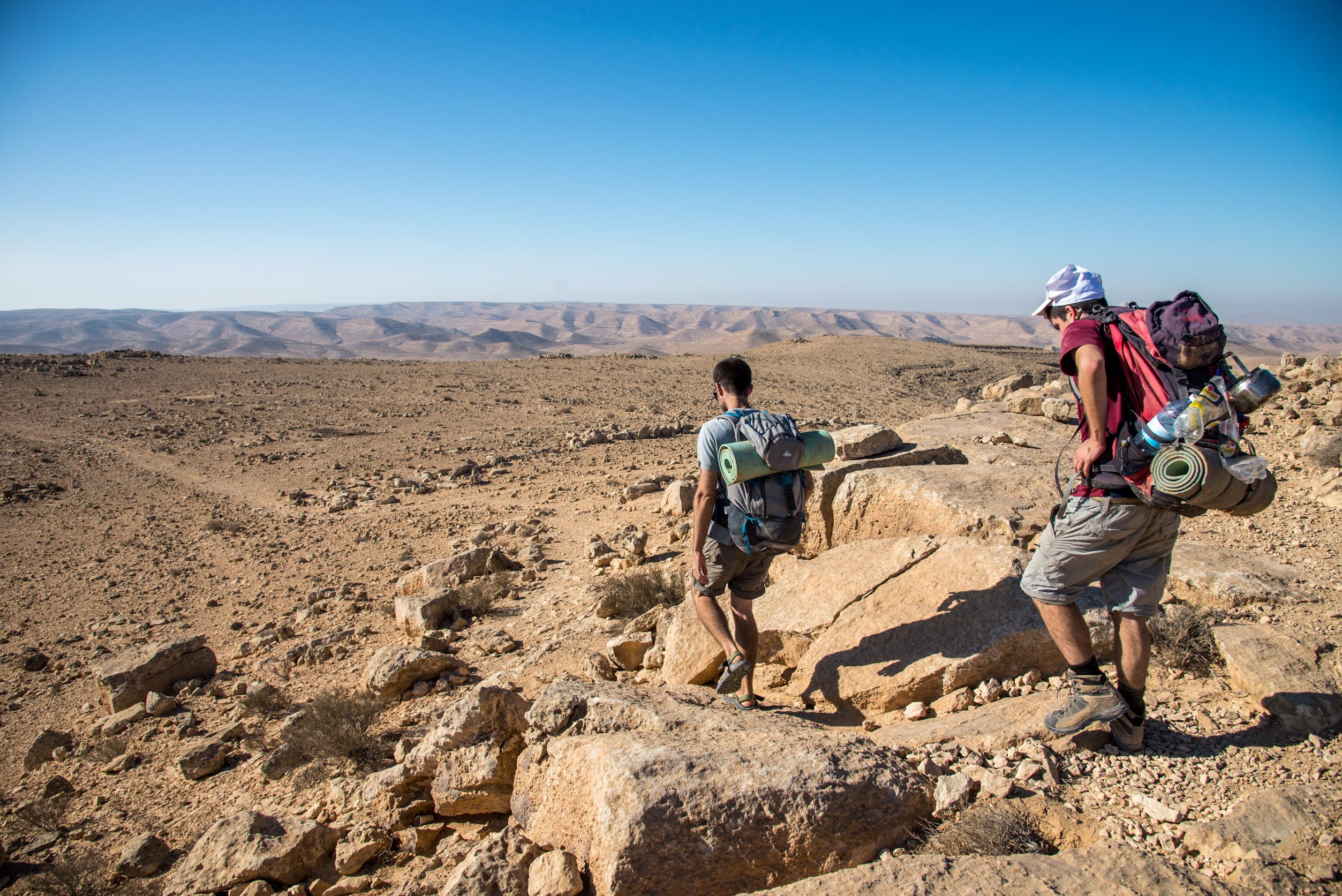 The amount of water you should be carrying depends on the specific hike you are planning. Generally speaking, for any hike- carry no less than 1.5lt . You can get this size of bottle in any store in the region, but please reduce your use of disposable plastic bottles. 
Plan ahead
Spontaneously wondering out into the desert might sound romantic and liberating , but in reality, it is a really bad idea. Trails that start easy can turn into narrow-ledge exposed climbs, and many travelers that just wanted to stretch their legs and decided to "see what's around the corner", found themselves out for a whole night because the trail just kept on going…
Seek good directions from a knowledgeable local or a trusted book, mark your trail on a map and carry it with you. Consider daylight and think of the driving time to the hike. Plan gear, clothing, water, and food. And, most importantly, stick to your plan.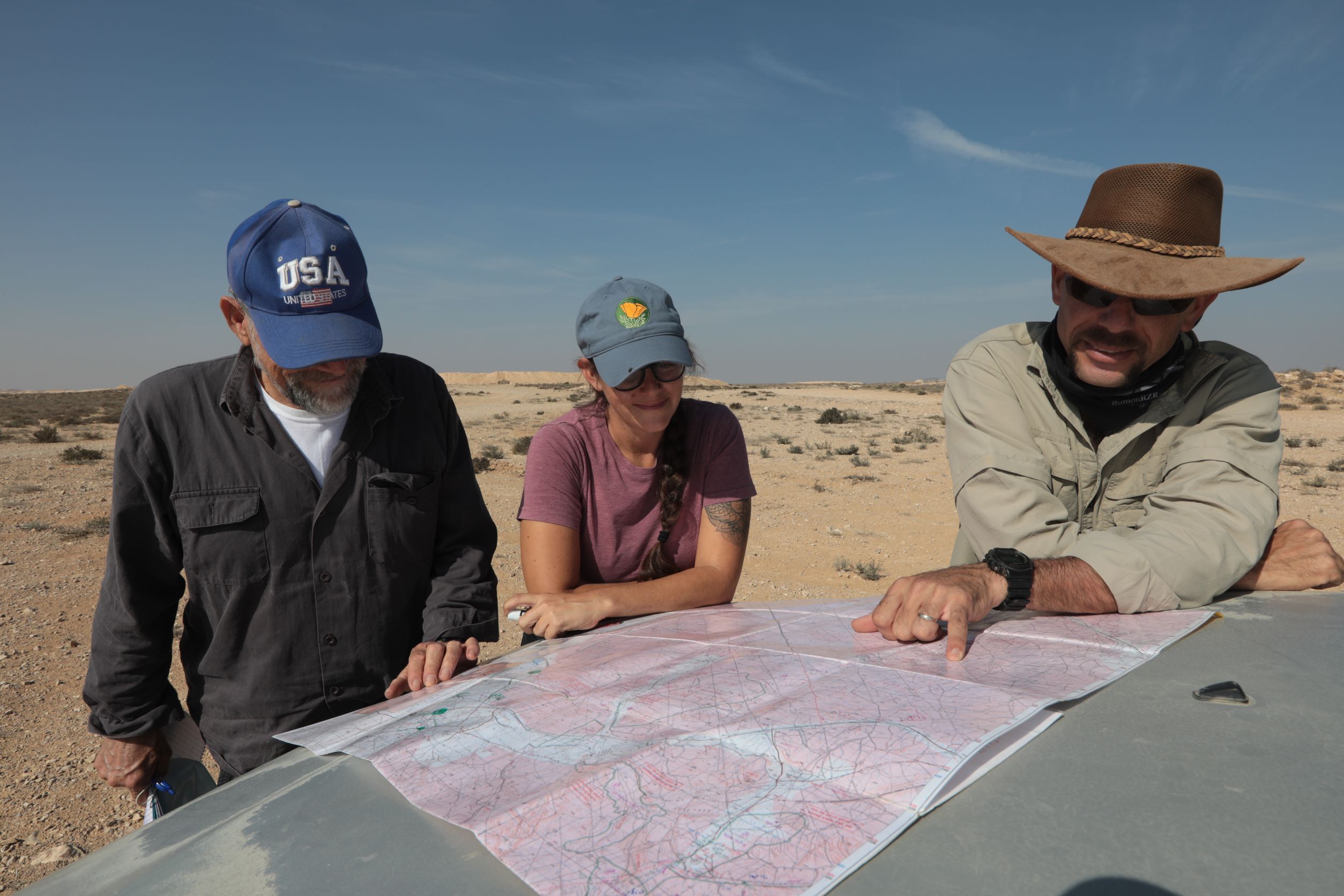 Dress accordingly
Just like any occasion- hiking in the desert has a dress-code. The two essentials are a wide brimmed hat and comfortable, closed-toed shoes. Shirts that cover your shoulders and the back of your neck are highly recommended, and long pants are not a bad idea. As the temperatures vary drastically between different hours of the day, and evenings and nights can get windy and cold, it is always recommended to carry at least one more layer of clothing than what you are wearing at the beginning of the hike.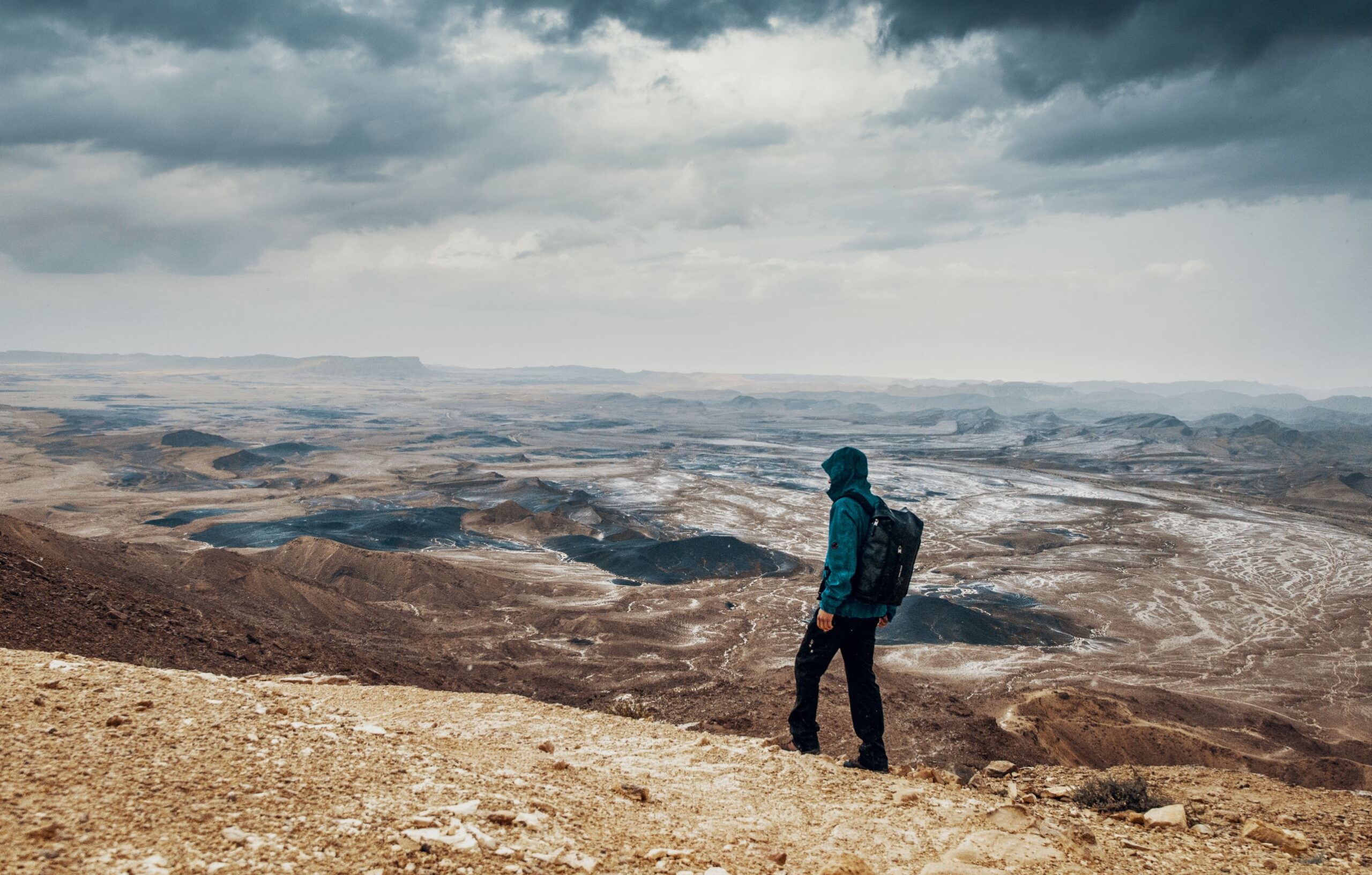 Stay on trail
The best way to get in trouble in the desert is to go off-trail. Trails in the Friendly Negev Desert are marked in the country-wide uniform system of markers painted on the rocks.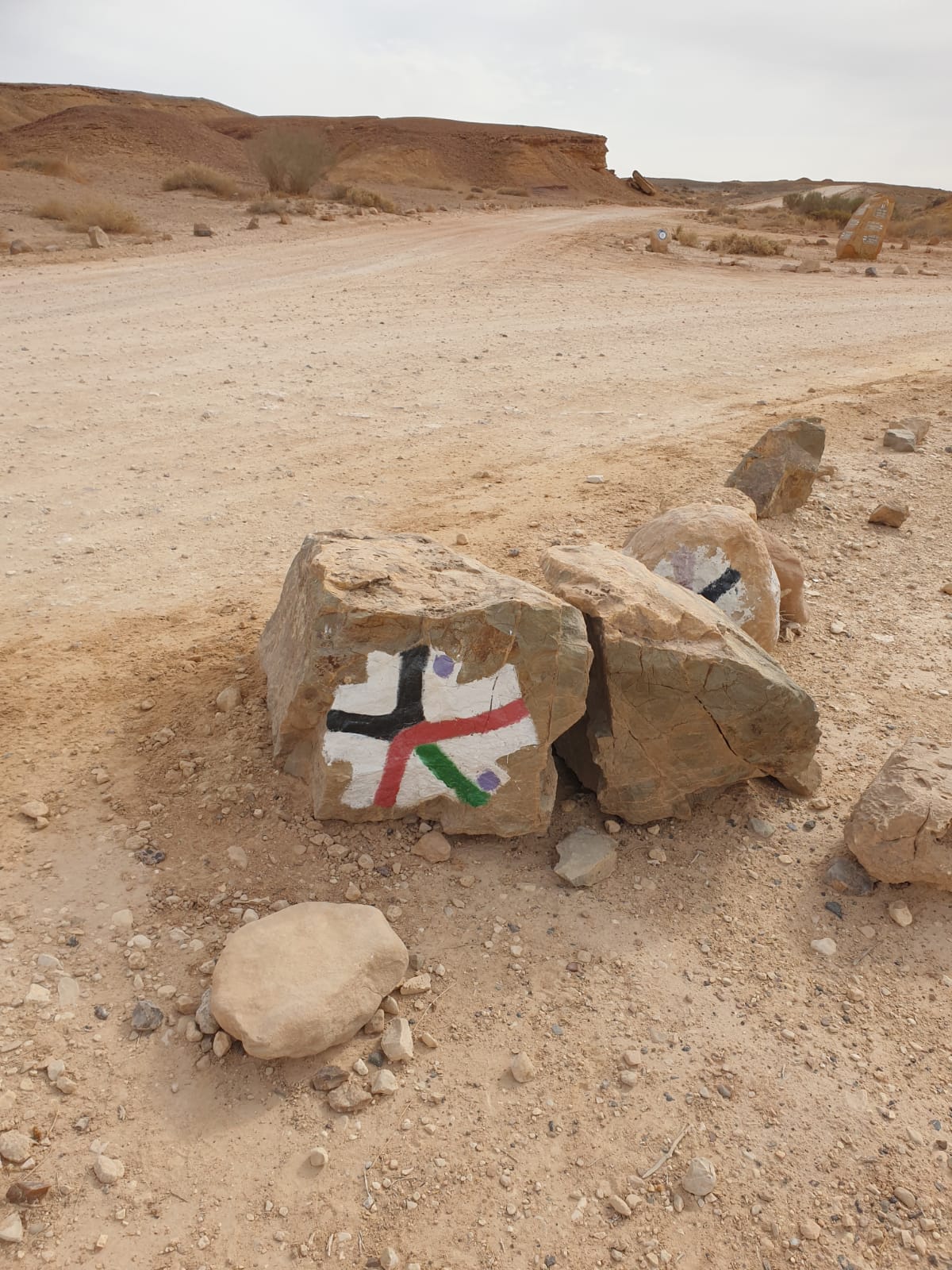 Standing on a marker, you should always be able to see at least one more marker. Hiking on unmarked trails is dangerous and prohibited. The fine can be as high as 700 shekels. Won't you rather spend that money on a good B&B, or on a Jeep tour?
Communicate
One of the things that make our desert so safe is the wide cell-phone coverage. Always carry your cellphone with you, and make sure you start your hike with a full battery. Do not count on having reception throughout your hike, but here and there the trail will bring you to a high point where you should get a signal. More importantly, though- communicate with other hikers you meet. Say hello and talk about your hike. And even before that- communicate with your hotel receptionist or host, and let them know where you are going and when you plan to get back. That way enough people will be able to direct help towards you, in case you need it.